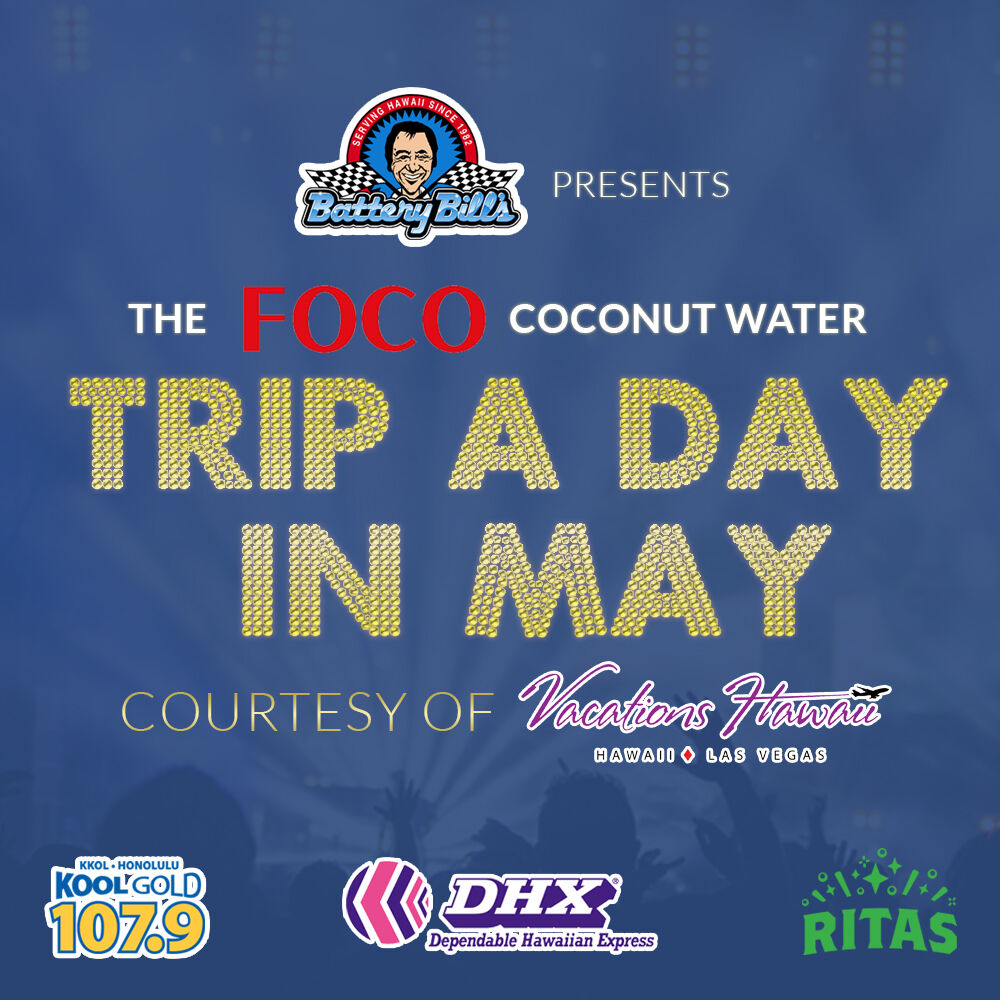 Kool Gold 107.9 & Battery Bill's present the 6th annual Foco Coconut Water Trip a Day in May Giveaway to Las Vegas courtesy of Vacations Hawaii and Brought to you by DHX Dependable Hawaiian Express & Lime-a-Ritas!
Beginning Wednesday, May 1st, you've got two ways to win:
ONE: Tune in to DaSilva & Gold at 8:20 am weekday mornings for that day's Window of Departure brought to you by Windows Hawaii! Then, listen for the Vacations Hawaii wide body 767 jet to fly by and when it does, be caller 9 at 296-1079 and YOU'RE GOING TO VEGAS, BABY!!!
TWO: All month long visit 1079koolgold.com, click on the banner and enter to win one more trip for two to Vegas!!!
View our Trip a Day contest winner gallery