A New Class Has Been Inducted Into The Rock & Roll Hall Of Fame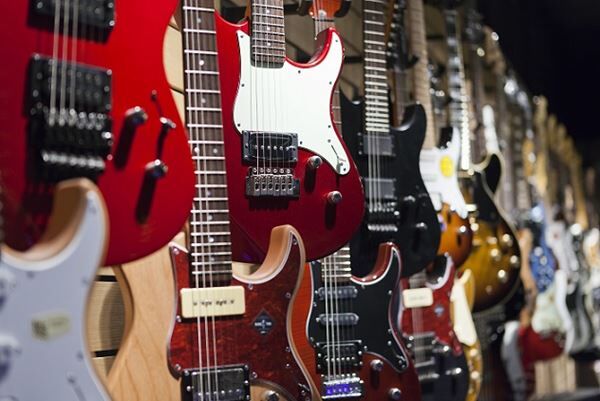 The 2020 Rock and Roll Hall of Fame induction ceremony finally happened over the weekend, after being postponed due to the coronavirus. This year's class included: Depeche Mode, the Doobie Brothers, Whitney Houston, Nine Inch Nails, the Notorious B.I.G. and T. Rex, and non-performers Irving Azoff and Jon Laudau.
This year's induction was a pre-taped virtual telecast, that featured speeches and mini-documentaries on each inductee, although no new performances.
Among the ceremony highlights:
Iggy Pop

inducted

Nine Inch Nails, with his speech followed by a video that featured testimonials from artists like

St. Vincent, Miley Cyrus, Rick Rubin,

and more. NIN's

Trent Reznor

felt regret they were unable to have a traditional induction noting, he was "most looking forward to the ceremony itself where the hopefully whole camp, past and present, was going to get together and have a moment." He also thanked the band's fans sharing, "This journey's far from over if I have any say in it, so let's stop f**kin' around pattin' ourselves on the back and get to it."
Ringo Starr

inducted

T-Rex

and the late

Marc Bolan, noting, "People knew him as a great musician, a songwriter, a guitarist, but he was also a poet, and he was very proud of that." Bolan's son,

Rolan Bolan

accepted the induction on behalf of the band and his father, noting, "I really think my dad was put on this Earth not only to play music, but to show off his unique magnetism and charisma."
Charlize Theron

recounted growing up listening to

Depeche Mode

in her speech inducting the band, and talked of seeing them live for the first time several years ago. "It's no surprise that they're joining the ranks of the Rock & Roll Hall of Fame," she shared. "I mean they should've been there 20 years ago if it was up to me, but what an incredibly well deserved honor. Thank you, guys, for being the soundtrack to my life." The trio of

Dave Gahan, Martin

Gore

and

Alan

Fletcher

accepted the award together, albeit virtually, and seemed to have the most fun with Gahan noting, "it's incredible to be a part of this club."
Diddy

inducted his good friend, late rapper the

Nortorious B.I.G. "Big just wanted to be biggest, he wanted to be the best, he wanted to have influence and impact people in a positive way, and that clearly has been done all over the world," Diddy said. "Nobody has come close to the way Biggie sounds, to the way he raps, to the frequency that he hits. Tonight we are inducting the greatest rapper of all time into the Rock and Roll Hall of Fame." Biggie's children accepted the award on his behalf. "Our father was one of the founding fathers of hip-hop. He helped revolutionize what was a young art form for the Black community and the world," son

C.J.

said. "I'm honored to share his name and his dedication to Black music, creativity, self-expression, and Black freedom."
Alicia Keys

inducted

Whitney Houston, noting, "Whitney Houston is one of one," with artists such as

Jennifer Hudson, Clive Davis, gospel singer

Kelly Price, and Whitney's mother

Cissy Houston,

reminiscing about her in the pre-taped video about the singer. Cissy and

Pat Houston

(Whitney's sister-in-law) accepted the award on behalf of the late singer, noting, "I'm so very very proud that Whitney's being inducted into the Rock & Roll Hall of Fame. She wanted to be something, not anything. She worked hard at it too."
The Hall of Fame's annual In Memoriam segment paid tribute to rocker

Eddie Van Halen, featuring testimonials and remembrances from

Slash, Metallica's Kirk Hammett, and

Rage Against the

Machine's

Tom Morello. "He had the kind of talent that maybe comes around once a century," Morello said. "Eddie Van Halen inspired me to practice 20,000 hours to try to get within 100,000 miles of his inspired mastery of the electric guitar."
Other artists remembered during the In Memoriam include

Little Richard, Bill Withers, Neil Peart, John Prine, Ginger Baker, Ric Ocasek, Dr. John, Kenny Rogers, Charlie Daniels, and more
Source: HBO