Keith Richards Releasing Live Box Set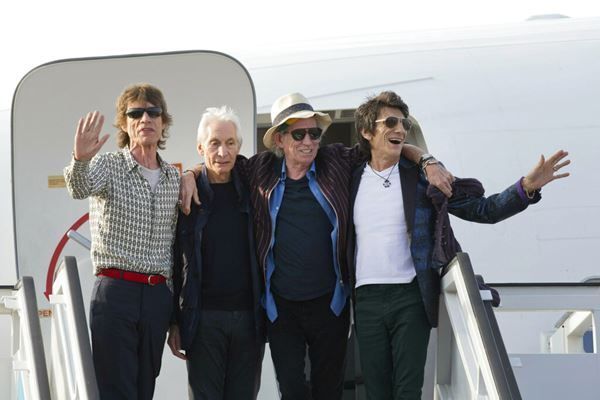 Keith Richards is set to release a live box set next month. Keith Richards and the X-Pensive Winos' "Live at the Hollywood Palladium" will drop November 13th.
The box set will feature the December 15th show from the band's 1988 12-city U.S. tour in support of their album "Talk Is Cheap." The box set will feature three previously unreleased tunes, "Little T&A," "You Don't Move Me" and "I Wanna Be Your Man," which was written by John Lennon and Paul McCartney.
In addition to the limited-edition box set, the package will also be released on CD, two-LP vinyl and digitally. The set also includes a DVD, a black cotton replica of the tour T-shirt and more.
Check out the track list below:
"Take It So Hard"
2. "How I Wish"
3. "I Could Have Stood You Up"
4. "Too Rude"
5. "Make No Mistakes"
6. "Time Is on My Side"
7. "Big Enough"
8. "Whip It Up"
9. "Locked Away"
10. "Struggle"
11. "Happy"
12. "Connection"
13. "Rockawhile"
14. "I Wanna Be Your Man" (Box Set and Digital Only)
15. "Little T&A" (Box Set and Digital Only)
16. "You Don't Move Me" (Box Set and Digital Only)
Source: Yahoo