Lineup For The 50th Annual New Orleans Jazz And Heritage Festival Announced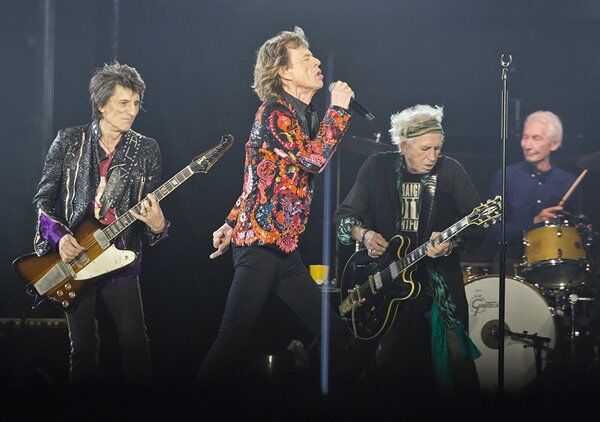 The lineup for the 50th annual New Orleans Jazz and Heritage Festival is finally here and there's definitely a little something for everyone. This year's lineup features such big names as The Rolling Stones, Katy Perry, Dave Matthews Band, Chris Stapleton, Earth, Wind & Fire, Van Morrison, Jimmy Buffett and Santana.
Other artists on the bill include Alanis Morissette, Ciara, Doobie Brothers, Al Green, J Balvin, Bonnie Raitt, Jerry Lee Lewis, the Indigo Girls, Logic, Tom Jones, Pitbull, Gladys Knight, Gary Clark, Jr., John Fogerty and Chaka Khan.
As usual the festival takes place over two weekends, April 25th

to 28th, and May 2nd

to 5th, with a completely different lineup per night. Earth Wind & Fire will headline the opening night, while Santana will headline the 26th, Perry will headline the 27th

and Morrison set for the 28th. Meanwhile, The Stones will open May 2nd, Stapleton will headline May 3rd, DMB will headline May 4th, with Jimmy Buffett & The Coral Reefer Band closing out the fest on May 5th.
Tickets for the fest go on sale Friday at 10 am.

Click here

for more info and check out the complete lineup below.
50th Anniversary Jazz Fest Music Lineup Announced!
View the daily lineup and ticket information at https://t.co/siDGJzjRZf. #jazzfest50 pic.twitter.com/Ys68pDDe4m

— New Orleans JazzFest (@jazzfest) January 15, 2019