Lynyrd Skynyrd Documentary Gets Release Date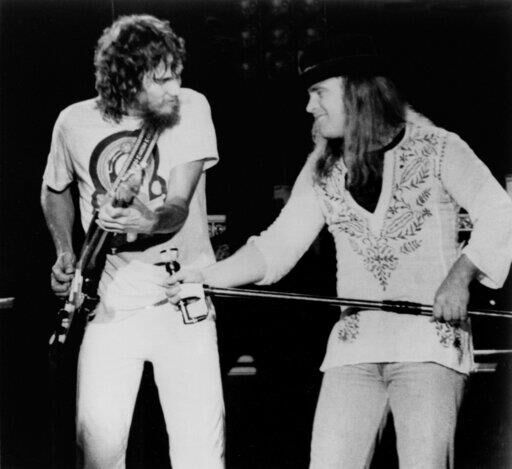 The new documentary about the tragic 1977 plane crash that killed several members of Lynyrd Skynyrd has gotten a release date. "Street Survivors: The True Story of the Lynyrd Skynyrd Plane Crash" premieres on February 16th at the Hollywood Reel Independent Film Festival, hitting theaters in the Spring of 2020.
The upcoming documentary tells the story of the crash from the perspective of former Skynyrd drummer Artimus Pyle, who helped pull out others from the wreckage after surviving the crash. It's been a rocky road to the release. News of the film first broke in 2016, but a judge halted production in 2017 after Pyle was hit with a lawsuit for allegedly violating a band agreement by profiting from the film… but the decision was overturned in 2018 and production continued.
"This film's story – my story - is not just about the plane crash but also about my personal relationship with the genius that was Ronnie Van Zant," Pyle says. "I loved [him] like a brother and still miss [him] to this day."
Source: Taste Of Country