Madonna Confirms She's Working On A Biopic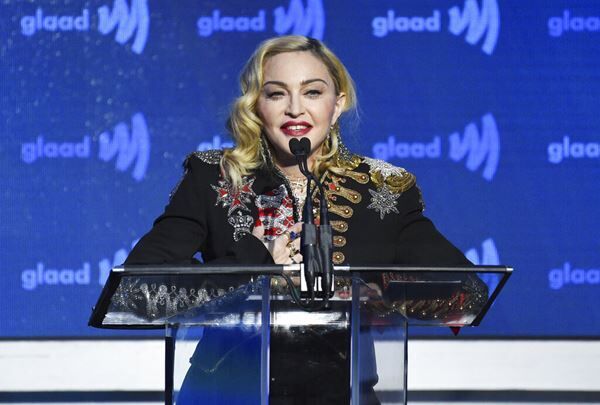 As we previously told you, last month Madonna sparked speculation that she was working on a biopic after she shared on social media that she was writing a screenplay with "Juno" screenwriter Diablo Cody. Well, now she's finally confirmed the speculation.
During an hour-long Instagram Live chat, Madonna announced that the project is indeed a biopic, noting it's about "the struggle as an artist trying to survive in a man's world." She also shared that it will detail her early years in New york in the late 70s/early eighties. "Honestly, [it's] one of the best times of my life, and one of the worst times," she said. "I hope I can portray or express what a thrilling time that was for me in every way."
She also plans to include her time working on Andrew Lloyd Webber's "Evita," with Madonna noting, she had a "few nervous breakdowns worrying that I was going to be fired every day," adding Webber "was not nice to me. I'm not sure he even wanted me in the movie." She went on to win a Golden Globe for her performance.
So far there's no word on when the film may be released.
Source: Consequence of Sound