Mariah Carey Sings "Hero" For Those On The Front-Lines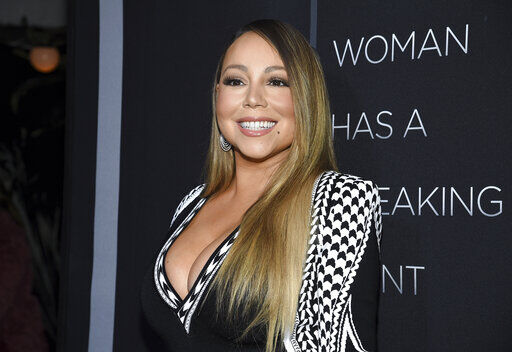 Mariah Carey paid tribute to all the first responders fighting on the frontlines of the coronavirus crisis with a special performance from her home of her classic "Hero."
"We are united in this effort and in this moment," she shares in the video. "I want to take this time to acknowledge and honor the sacrifices of those who work everyday taking care of their communities," calling them, "the heroes who are making our daily lives possible."
ONE

MORE THING!

It looks like Mariah tried her hand at a little baking this weekend, sharing she was "Making a surprise cake... trying at least Lolololol," which eventually turned out to look like a tiger…sort of. As for why she made the cake, it could be because her boyfriend

Bryan Tanaka

was celebrating a birthday. She shared a sweet birthday message to her man, writing, "Happy birthday

@bryantanaka

🥳❤️🐯."

Check it out below.
And...Mariah celebrated the 15th anniversary of her album "The Emancipation of Mimi" this weekend. "I'm about to start my duties as the Easter Bunny but can't forget about 'The Emancipation of Mimi's' anniversary today!" she shared on Insta. "Hope you enjoy these lil moments from the album." She then sang little snippets from songs off the album, including "Stay the Night" and "We Belong Together."
Making a surprise cake... trying at least Lolololol pic.twitter.com/XMVfA8rzOD

— Mariah Carey (@MariahCarey) April 11, 2020
Tada!!! The cake tasted good in spite of my elementary efforts 🤣🎂 https://t.co/E8pWqehar1 pic.twitter.com/QjNV5PsJW7

— Mariah Carey (@MariahCarey) April 12, 2020
Source:

Mariah Carey