Olivia Newton-John Reveals Recent Cancer-Related Health Battle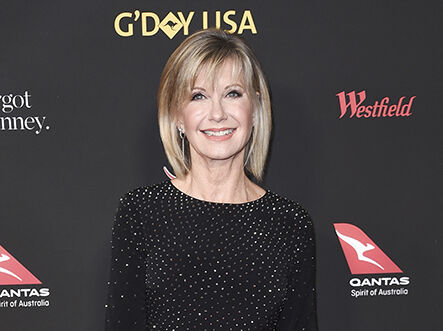 Earlier this year, Olivia Newton-John denied reports that she was near death, but she does admit she's had a challenging few months with regards to her health. The singer, who is battling stage 4 breast cancer for a third time, tells "People" she's spent six months recovering from a fractured pelvis, which was the result of her bones weakening due to the disease.
Olivia tells the magazine she went to the hospital after experiencing severe pain during a cancer walk in Australia, which is when she was diagnosed with the fracture. It happened right around her 70th birthday, which put a crimp in her plans.
"There were all these things I was going to do for my birthday," she says. "But God had other plans." She adds, "I never say 'Why me?' I was like, 'Wow, I'm in my hospital that I'd dreamt of building for people to have rest and peace and there I was getting the best care.' It was quite magical."
The healing process took a while, with Olivia noting she "started on a walker, then a cane and now nothing." As for how she's feeling now she notes, "I'm feeling good, just getting stronger," adding that during a recent doctor's visit, "she was very happy with [my progress]."
Source: People