Paul McCartney Releases Acoustic Jam With Steve Miller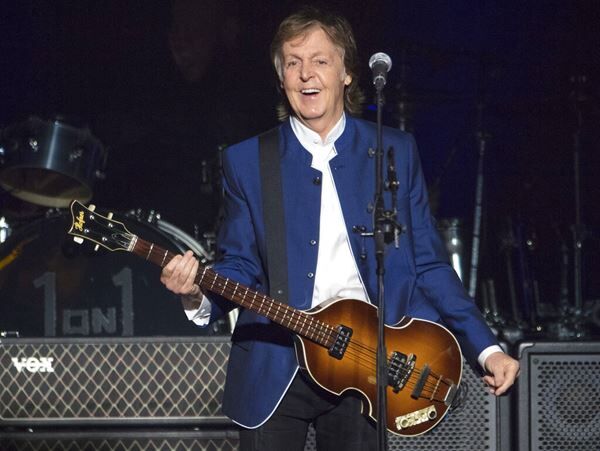 Paul McCartney is giving fans a listen to a rare outtake from his bestselling 1977 album "Flaming Pie." He's released an acoustic, instrumental version of "Broomstick" recorded with Steve Miller.
"Broomstick" was one of many tracks on the album featuring guitar by Miller, McCartney's longtime friend. "Flaming Pie" also included guests like Ringo Starr, McCartney's late wife Linda, and his son James.
"Broomstick" comes as McCartney hypes the upcoming box set reissue of the 1977 album, which will also contain other previously unreleased demos, outtakes, and rehearsal tapes. But, "Broomstick" is an exclusive – as in, it won't be featured in the box set. The "Flaming Pie" reissue is due for release on July 31st and can be pre-ordered HERE. Check out a clip to the right.
Source: Rolling Stone