Stevie Nicks Ready To Release New Music & More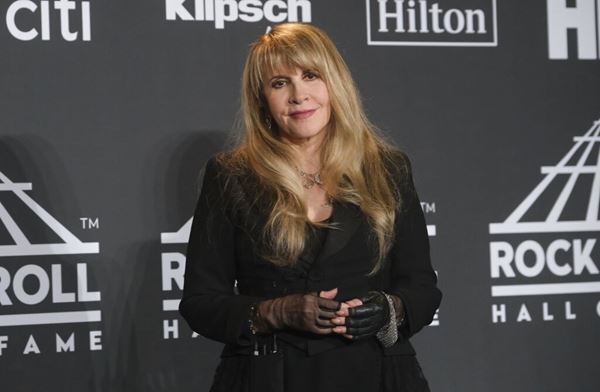 Stevie Nicks fans will finally be getting some new solo music. The singer revealed in a new "Los Angeles Times" interview that she'll release the new single "Show Me The Way" next Friday, along with a video directed by Cameron Crowe.
Stevie also talked about Lindsey Buckingham and says that while they haven't spoken since he was kicked out of Fleetwood Mac, she did send him a note after he suffered a heart attack in 2019. "You better take care of yourself," she wrote in the note. "You better take it easy and you better do everything they tell you and get your voice back and feel the grace that you have made it through this."
As for his departure from the band, she admits that the whole thing left her "disappointed." "I never planned for that to happen. Any time we re-formed to do a tour or a record, I always walked in with hope in my heart," she shares. "And I just was so disappointed. I felt like all the wind had gone out of my sails."
ONE MORE THING!

In addition to her music, Stevie is working on a mini-series about the Celtic deity Rhiannon, which inspired her 1975 hit. She says her good friend

Harry Styles

is "definitely in the running" to star in the show, with Stevie sharing, "I'm going, 'Harry, you cannot age one day. You have to stay exactly as you are. I've already sold him on it."
Source: Los Angeles Times