The Gladys Knight-Patti LaBelle Verzuz Battle -- A Recap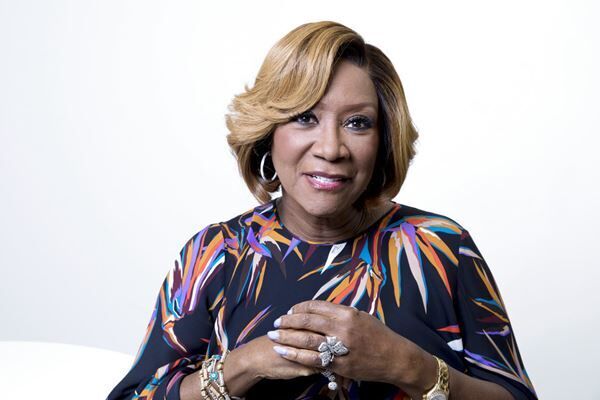 The Gladys Knight-Patti LaBelle Verzuz session was a definite win for the culture. The legends – who grew up in the business together – exchanged stories about everything from family, friends, and children to associates that have passed on and loving what they do. They also schooled us – like good aunties will – on how to be good friends, sisters, and citizens.
The ladies treated the night more like a concert than a battle. Gladys sang a good portion of her songs live. Patti did more adlibbing to her songs, but she was still singing her face off.
There were several highlights – the ladies implored people to vote, and they took time to greet several folks in the "virtual" front row like Oprah Winfrey and Michelle Obama. But what made the night epic was when Dionne Warwick showed up. She sang "That's What Friends are For" and a cover of Karyn White's hit, "Superwoman."
Here's a breakdown of the songs…
Patti, "Alright Now" vs. Gladys "Best Thing That's Ever Happened to Me (Live)"
Patti, "If You Ask Me To" vs. Gladys, "Make Yours a Happy Home (Live)"
Patti, "Stir it Up" vs. Gladys, "Every Beat of My Heart"
Patti, "When You've Been Blessed," vs. Gladys, "On and On"
Patti, "If You Don't Know Me by Now" vs. Gladys, "Licensed to Kill"
Patti, "My Love, Sweet Love" vs. Gladys, "Midnight Train to Georgia"
Patti, "Love, Need & Want You" vs. Gladys, "Someone to Watch Over Me"
Patti, "Right Kind Lover," vs. Gladys, "Friendship Train"
Patti, "Somewhere Over the Rainbow" vs. Gladys, "Neither One of Us"
Patti, "Somebody Loves You" vs. Gladys, "You're Number One (In My Book)"
Patti, "Kiss Away the Pain" vs. Gladys, "I've Got to Use My Imagination"
Patti, "New Attitude," "On My Own" vs. Gladys, "Midnight Train…(Live)"
Patti, "New Day," "Feels Like Another One," "ABCs" – from "Sesame Street," and "Lady Marmalade"
Gladys, "Love Overboard"
Patti, "You Are My Friend" and "If Only You Knew"
Finale with Dionne Warwick – "That's What Friends are For" and "Superwoman"